Calenco Partners
Calenco was born out of the desire of a team of engineers, experts in document production, to create an easy-to-use solution, accessible to all, allowing companies and communities to simplify, optimize and increase the reliability of the production and dissemination of their strategic content.
The partnership: A corporate culture
Today, the market is more mature, companies are increasingly asking to improve reliability, speed up and disseminate precise information. The time allowed for information updates and customization is continually shrinking.
Our teams welcome new talents, all motivated to meet the challenges of integrating cutting-edge technologies (artificial intelligence collection and integration of big data data, voice recognition ....) to make Calenco the hub of strategic content for companies and communities in France and around the world.
To do so, we will continue to rely on the advice, application needs of our clients and on sharing success with technological and specialized advice partners in digital conversion, close to our clients.
The partnership is part of the Calenco ecosystem.
Respecting the ecosystem, working in symbiosis (with each other and not against each other), sharing and mutual enrichment.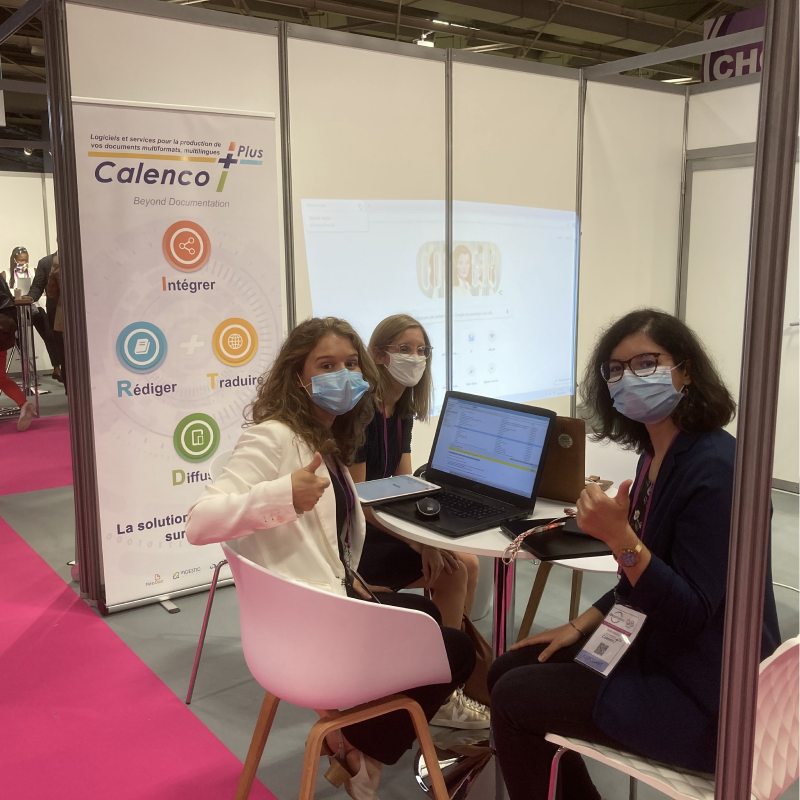 IGDoc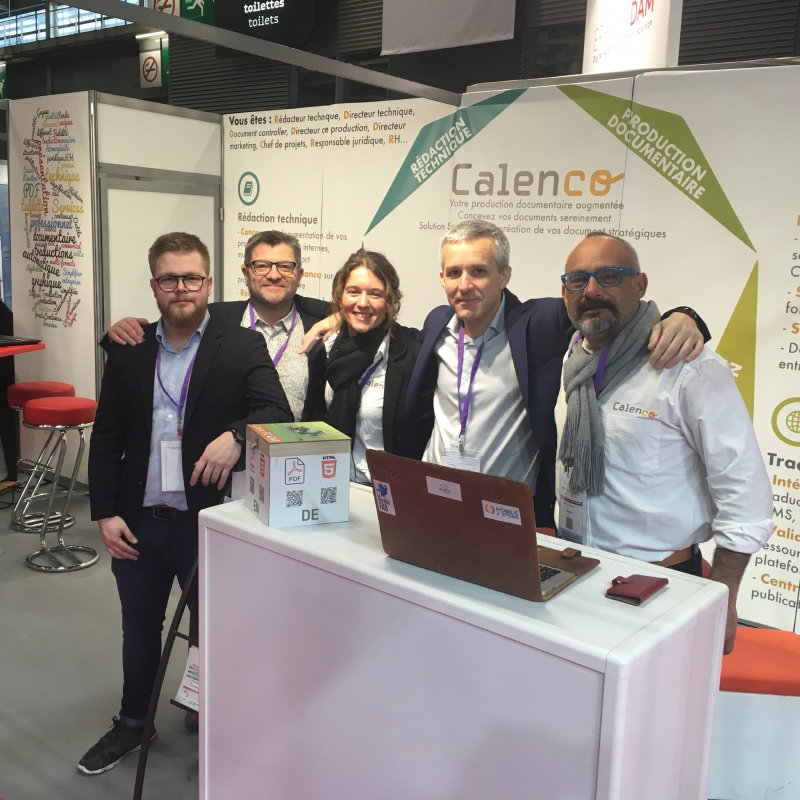 Ingestic and Word class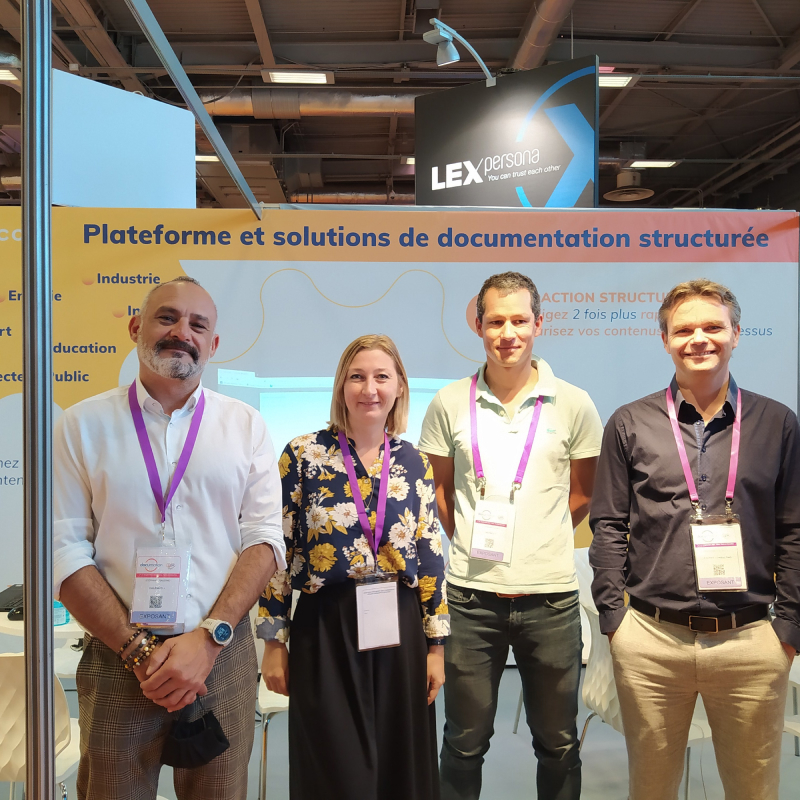 Axones Consulting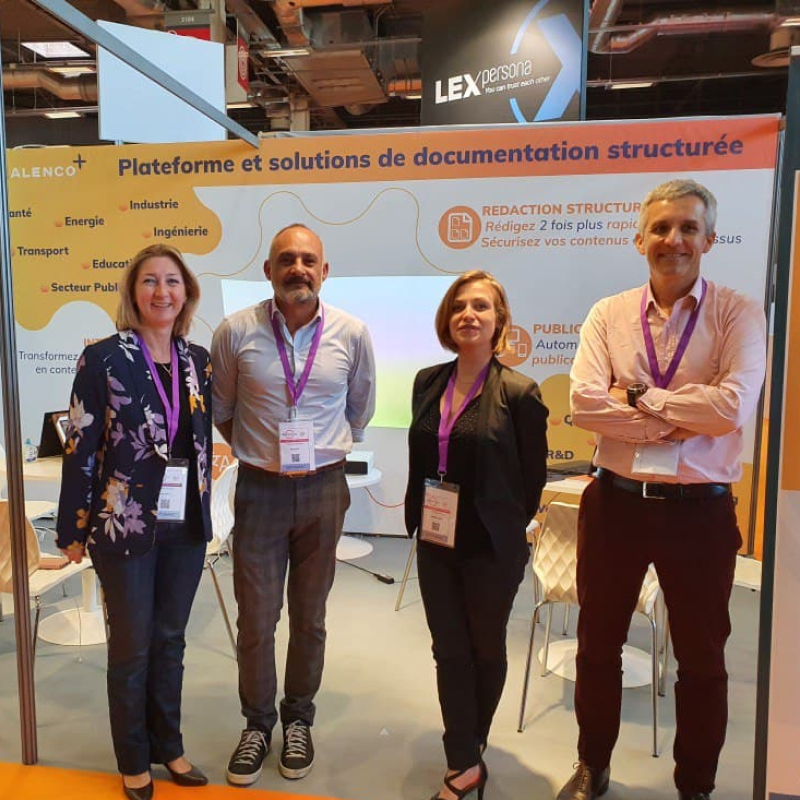 Word Class
Historical partners: Our clients
Certain key accounts, mainly digital companies, became aware of dangers and limits of word processing.
They worked in close collaboration with Calenco engineers to create the basis for a collaborative writing and dissemination tool that is accessible to all.
We are thankful for these document production managers, technical directors, company directors, for the support they gave us during those beginning phases.
Working collaboratively, exchanging and sharing are part of our DNA.
Your benefits
You wish to:
recommend "intelligent" documentation production solutions (technical, legal, marketing),

increase productivity and reliability for your clients,

introduce another way to Write - Translate - Disseminate strategic business content,

support companies in their digital conversion,

generate new consulting and support services,

benefit from recurring revenues.
Required qualities to commercialize a solution for sales/legal/technical documentation
Be a good analyst of company internal procedures and its department functioning, with listening capacity to understand its needs;
Be a good psychologist, understanding human relations;
Knowing sales channels in project mode;
Understanding needs of different department members within a company;
Having knowledge in information systems (infra, SaaS solution, ERP, CRM, EDM...);
Knowing infrastructures: key accounts, SME/SMI, local communities.
Learning from experience of our partners, we can confirm the importance of company network establishing. It allows offering additional services in a direct way.
We appreciate greatly human qualities of our partners. They are privileged and considered as a part of us. We are expecting to get their confidence and open-mindedness.
Methods to support a new partner integrator: resources and solutions
First, the business development director analyzes the potential and resources of the partner. Considering these elements, an action plan is set up to:
identify new projects,
develop skills of sales and technical teams,
set up common communication strategy.
We provide general presentation of our solution. We ask our partners to define target audiences producing multi-format and multilingual documentation.
We accompany our partners during first meetings with the client, to establish first use case. Development of sales and technical skills of our partner's team is performed all along our collaboration following evolution of our solution.
Methods for improving to become an autonomous partner
There are several fields of improvement:
Sales
Pre-sales
Training
Deployment
Assistance and maintenance
Specific development
Several tools are available for our partners:
sales trainings
technical trainings
regular meetings for skills evaluation
customized test and demo platform
regular exchange with project managers
internal communication tool
Our approach is based on concrete actions with triple focus : produce, measure, adjust.
Accompanying an expert partner in complex projects or in expansion to new markets
Customer relationships are our DNA. Our analysts and project managers accompany our partners all along their projects.
Human relationships are of great importance for us. We privilege exchanges and know-how-to-be to know-how.
For expansion to new markets, we determine a common communication plan et offer customized supports.
We perform regular follow-up in prospecting activities and offer personalized advice.
With a 20-year experience and predilection for constant learning, we put knowledge sharing at the center of our relationships.