The future of documents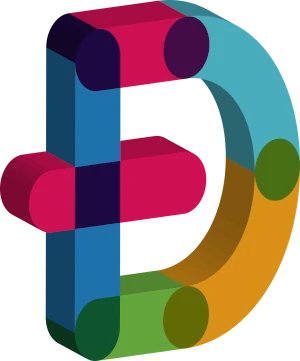 "Despite more than 30 years of mainstream use of office authoring tools, not much has changed. Increasingly, enterprises deliver documents to customers in forms that aren't fit for purpose. The next decade will reveal new cloud-native, data-driven, and structured approaches to document authoring."
Here is the extract from The Future of Documents report, published by the consultancy and research agency Forrester in December 2020.
The author of the report notes that today documents are rarely produced to meet the needs of their readers. They are delivered in static formats, which requires additional and often expensive efforts from their recipients to extract the relevant information. Documents are created in the comfort zone of their editors who work with proprietary tools, in isolation, store files in document management systems organized in folders, exchange them or distribute them through insecure channels.
The future according to Forrester
According to Forrester, the future of the business world will include documents, but the methods of their creation and distribution will change.
The documents will become structured content, available in formats fit for purpose. Document creation, management and storage systems will evolve into cloud-native platforms to produce documents that are easily shareable, quickly editable, dynamic and interactive from the point of view of collaborative work.
This transition could take place in at least 5 years according to the study which reveals constraints preventing a faster transformation. Here are a few ones:
Existing structured writing tools can only meet the needs of a few niche markets;
Editors who don't want to give up their word processing routine;
Significant breaches in terms of compliance with the security, confidentiality or regulatory compliance policy.
The future according to Calenco
We are convinced that the future of documents is shaping up as the transition from a traditional document, written and laid out with word processing software (such as Word), towards content structured according to XML language and enriched with semantic values. This architecture makes it possible to produce documents independently of their formatting and to apply the principle "created once, used many times". Thus, documents can benefit from fluid updates in real time, be automatically laid out and published to several audiences or different media.
The Calenco solution goes beyond offering document production tools by assembling dynamic modules or fragments. It revolutionizes the way of working by offering an enhanced experience to its users.
Adopting the "customer-centric" strategy is essential for any business these days. But what about the productivity and well-being of employees?
Do writers really feel comfortable with the existing document creation process? Can they enjoy smooth and efficient collaboration among the myriad of files and folders scattered across dozens of servers?
The Calenco SaaS collaborative platform allows users to work in a real "digital workplace", in a collaborative manner, by sharing content between the different departments in complete security.
Teams of technical writers, engineers or technicians can work simultaneously on common documents. The modifications are taken into account in real time. Everyone can thus amend, annotate or supplement the documents being drafted, in complete transparency.
The tool offers an effective response to the security issues raised above. Calenco web editor has been using HTTPS for many years and the file formats used (XML) are immune to viruses. Unlike many collaborative spaces, the data recorded via the Calenco application is stored on servers hosted in secure data centers.
The nominative user authentication system gives limited access to their workspace. Thus, the confidentiality of sensitive data is guaranteed and the institutional memory is preserved.
For 17 years Calenco has been helping companies in various industries to create, edit and distribute data-driven documents designed for the target audience.
So why wait another 5 years? As Jean Cocteau said: "We must do today what everyone will do tomorrow." Treat yourself to the future with Calenco today for the happiness of the readers of your documents and the comfort of your employees.
Also find the full Forrester report online.