Reinventing publishing with conditional text
Reinventing publishing with conditional text
Publishing house D-BookeR's experience
D-BookeR, publishing house, specializing in technical presentations, presents the publication "Scilab" , available based upon individual needs thanks to Calenco's conditional text.
Conditional text to write Scilab on demand
Access Scilab basics on demand
These technical books, written by different authors, are quite complex to produce and require a long process of several months. Every reader needs to quickly access and edit content that interests him/her. Calenco's conditional text helped us create an original publishing offering.
Patricia Moncorgé, manager of D-BookeR presents this original project, from the point of view of content as much as from the aspect of carrying out methodologies worthy of a large publishing house.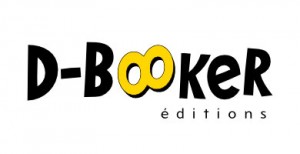 Conditional text to reach its audience in a different way
Directly access the content which interests you.
Patricia Moncorgé, what is D-Booker's mission?
D-Booker was created to offer students, developers, engineers, 3D animators or demanding amateurs a catalogue of future Open Source (languages, development tools, software) cutting-edge computing technology publications, abandoned by traditional publishers for reasons related to volume and profitability. Thus, these are rare and effective learning tools, written by experts, guaranteeing the reader best practices and examples drawn from actual situations.
Calenco's conditional text to create an original offering
Introduce us to the original concept behind D-BookeR collections.
D-BookeR's great originality comes from its rich variety of publications, at content, type and price levels. Our works are conceived as a set of thematic modules that allow us to approach the subject from different angles to better respond to the wide range of needs. Thus, the reader can buy the complete work or just the part that interests him, either by online consultation alone (HTML5), or by online consultation with download (PDF, EPUB), or by a printed format for a price ranging from 2.80 to about thirty euros for the complete digital work. The reader is free to buy the content à la carte.
What was your production problem?
I wanted to take use digital to rethink manual design, which is often too rigid and restricted to a linearity that does not always meet our readers' needs. Furthermore, technologies dealing with books are changing very rapidly, and we must be able to update them easily. Lastly, I wanted to offer the ability to buy à la carte. For this to be feasible, we had to automate production and generate output formats from a single source. The DocBook format suited the source and I looked for a functional solution that was budget-accessible and sufficiently versatile to generate all of the module combinations in all of the planned output formats.
There were plenty of choices on the market for completely integrated solutions where I lost the upper hand between input and exit, by that I mean that there is sort of a mysterious black hole where we really don't know what is happening and we lose the ability for control, and solutions that were mainly made for developers, too complex at my level. Calenco is somewhere between the two: it relieves us of the most technical part, while leaving us a lot of room to maneuver.
The quality of NeoDoc's support
Very well! At NeoDoc, I found an attentive group, experts in their field, who were involved in my project like a partner. However, what I asked of you was sometimes pretty complex, for example, handling MathML. When there's a glitch, NeoDoc is always there. Over the past months, I really appreciated your responsiveness and availability (particularly Maxime's) for answering my questions and implementing optimizations. I never felt alone during this project, and that was very important to me.
And how do you rate the Calenco solution compared to existing solutions?
As previously mentioned, it's a good compromise between maintaining control and being freed from the most technical part. Furthermore, I really liked working with open standards, on principle, but also for the accessibility and longevity of my project. Which Calenco offers fully. When you begin with a closed technology, if there is the slightest problem, you must start over at square one. Therefore, the fact that Calenco is standards-based makes it possible to reduce costs for everyone. It's a very economical solution for the capability it offers. Lastly, its history has given it an in-depth approach, and it offers a lot more than you need, which instantly opens up opportunities for growth, for example, the ability to create multilingual publications. And then it regularly expands with new functionalities (we benefit from requests by other customers). For example, now we can generate HTML5 slides. When Camille told me about this, it immediately gave me some new ideas.
Conditional text automatically adapts to the output format
The Internet reader chooses its publication format.
What are the specific points that Calenco was able to resolve?
Plenty! First, excellent handling of conditional text. In other words, the ability to customize various publication outputs. For example, I wanted to insert GIF animations in the book on Scilab. The GIF was well-supported in HTML, and therefore also on EPUB. For the PDF and the print version, I had to offer an alternative. Lastly, with a single source file, when I generate the print, a high definition black and white image with a QRCode is displayed. It links to an online gallery, in the web PDF or the epub. It's wonderful! Another example: syntax highlighting. My manuals present many computer language excerpts. In addition, publications automatically reproduce standardized syntax highlighting identical to that in development tools. It's an enormous comfort during writing and a guarantee of quality for the reader. And soon, I am going to test insertion of a dynamic image!
D-BookeR is creating buzz for Calenco
In your case, what are the strong points of the Calenco solution?
First of all, no technical choices are forced. Calenco is compatible with XML, DITA, DocBook, and even specific DTDs. There are no restrictions. Choices are done together according to your context. As for me, it's XML DocBook.
Would you recommend this tool in the publishing world?
In a heartbeat! The problem is that the word XML is still scary. Lastly, there really isn't a difference between entering a text with the Calenco editor, MS Word or LibreOffice. No, there is an enormous one - it's more flexible! Today in publishing, we still too often take the problem backwards: we produce a book in a classic way and we wonder how to go digital. A book must be built upstream for all releases. So, there is no mystery, you have to go through an XML type solution. Lastly, Calenco was really designed to be user-friendly, and even facilitates conversion to XML of files coming from word processing. What's more, the bonus is that there are good technicians behind the scenes who are ready to help you. It's ideal ;-). Comments by Mrs. Patricia Moncorgé, CEO of D-BookeR Editions