EDF
Graph-oriented database: manage a mapping of the entire document structure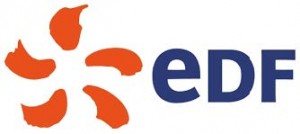 EDF, a Calenco References
As the world's leading electrician, the EDF group brings together all production, trade and electricity network professions.
EDF asked NeoDoc to develop a solution allowing its different departments, in different regions, to be able to generate a map of the entire document structure, all while working collaboratively.
EDF maintains and uses a complex and voluminous document base. Links must be established between "parent" documents and "children" documents as well as each of their versions. It was also important to take into account the peculiarities of each entity to both personalize the documents and guarantee a uniformity of the information provided.
The solution: a documentation map modelled in a Components Content Management System (CCMS) visual and adaptive, Calenco
With this solution, Engineers and Technical Writer can set and navigate through documents dependencies with easiness and precision.
They immediately identify and react directly and quickly for numerous cases, for links:
from one documents to another;

from one document to a specific part of another document, with a very narrow target (paragraph or other);

from a paragraph to another paragraph.
Result: the contents management system empowers EDF teams to easily track and update their contents bases.
The productivity boost is clear.
At a glance, up-to-date links or outdated links appear clearly, and it's easy to update them.
Greater security: when content is modified, the writer can measure the impact of that change on all related documents and departments.