Successfully implementing a CCMS
Successfully implementing a CCMS
Successfully implementing a CCMS
In order to guarantee the successful implementation of a CCMS "Component Content Management System", we must ensure, both before and during this transition, that a certain number of key elements are taken into account.
Schedule the changeover to CCMS
First, we must look at organizational aspects involved in the implementation of a CCMS. It is important to establish an information strategy in advance and to understand the benefit of changing to a document creation process that is moving away from paper simulation.
Once the strategy is established, the decision-makers must be convinced so as to receive their approval. Investing in a CCMS may seem difficult to justify at times, as it is not always easy to quantify the benefits the new system can provide. That's why it is a good idea to think of content as a company asset and not an investment. This asset is greatly enhanced by the CCMS.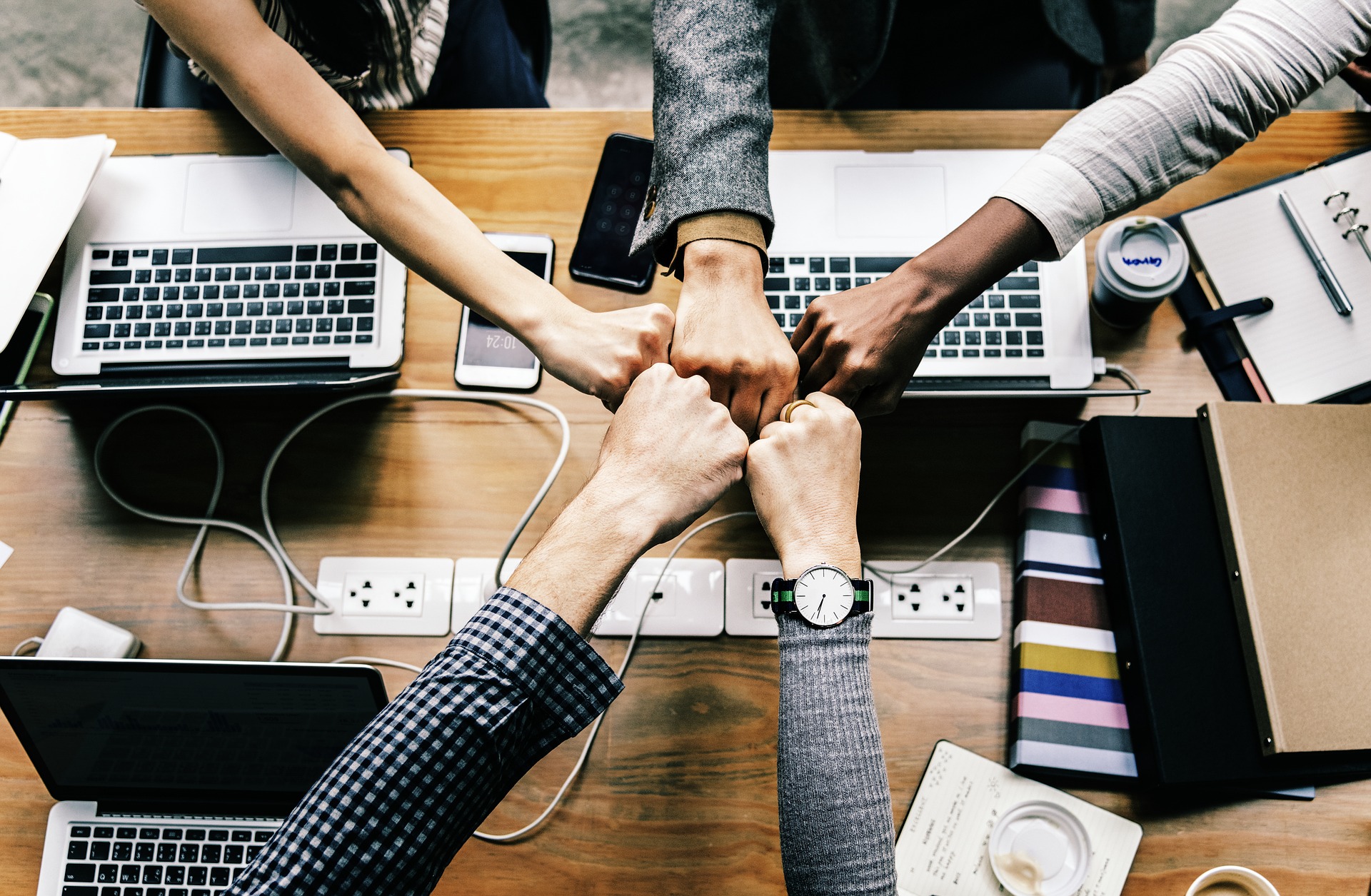 Successful implementation of a CCMS is accomplished through team involvement
Re-using existing information
Once approval is granted, the migration phase begins. This essential phase, migrating existing documents to a more effective format, can become a real challenge. In fact, it's always a complicated task, especially for older companies with years of content. The difficulty is always in creating structured content from non-structured content, like those created using word processing, for example. Very often, a manual cleanup phase is necessary after an automatic migration.
Once your system has been implemented, you will be faced with one of the biggest challenges: the human factor. It is well-known that people naturally have a tendency to resist change. Therefore, everyone must understand the real benefit that the CCMS represents, it will quickly be seen as a tool that creates useless complications.
Another factor that must not be overlooked is the sharing of documents. Creation, management and exchange of content with a CCMS becomes a team effort. If there is a way to foresee frictions between authors, the benefits are colossal. Collaboration results in immeasurable gains in time and allows everyone to specialize in precise niches.
Don't forget technical services
Finally, for structures that include an IT department, it is important to take the latter's opinion into consideration during the process of selecting and purchasing the CCMS. Choosing an application whose installation, use and maintenance remain relatively simple will keep the technicians from being overwhelmed with an unmanageable additional workload.
Do no hesitate to contact specialists to help you in your approach.
Nowadays, many editors offer Component Content Management Systems (CCMS), even if they are not necessarily marketing their products under this name. Among all of these products, how can you find the ideal tool, and what should be taken into account when installing an effective CCMS?
To quickly recap the principle, a CCMS manages content at the granular level rather than at the document level. The information is thus cut into several fragments, which are recorded and managed independently of each other. Typically, this type of management is used when one wishes to adapt the same information to various contexts and disseminate it on various channels.
This type of management brings with it a certain number of interesting benefits:
improved consistency and precision of information (when you re-use information, you are sure to find exactly the same content),

a reduction in costs for the creation and maintenance of information (you create less content and it is more easily corrected or updated),

reduced delivery costs (content and format are separated. Therefore, you can publish content in various formats without having to re-work the content),

a reduction in translation costs.
How do you choose a CCMS?
In order to establish a system so that we can take advantage of this efficient information management, we must find a suitable tool. There are many very diverse products that all have innovations, one more attractive than the next. But before giving in to a commercial offer, you have to ask yourself the right questions. In fact, the tool that you need is probably not the tool that will seem the most powerful or the most complete, but rather the one that will precisely meet your specific needs.
CCMS: Asking yourself the right questions to successfully implement it
In order to better identify your needs, you must ask yourself whether you need:
Advanced management options?

In a text editor? integrated or external?

Translation tools?

Translation support (Unicode)?

Multi-author support? (Simultaneous work on the same module)

A graphic tool?
Also take time to answer the following questions:
must the interface be customizable?

what type of content (technical, marketing, etc.) will I handle?

what single-sourcing capacities should it have?

should the tool be easy and fun for beginners to use?

what formats must be generated and what will be the quality of the result?

and finally, what is my budget?
In conclusion, after having answered these questions, you will have done the most important part. You will then have the basics to choose a tool and an organization. To help you, you can also consult specialists.