Olea Medical
Must-have reliable and multilingual software documentation!
Olea Medical, a Calenco reference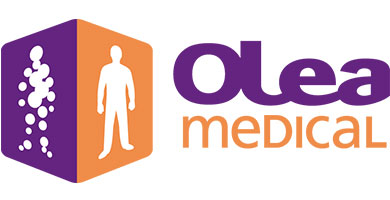 In such a demanding field, reliable documentation is essential.
Olea Medical has therefore chosen to set up Calenco to produce documentation for its software: two user manuals, translated into six languages and updated regularly.
Olea Medical develops diagnostic aid software for medical imaging. Because of its global presence, it must provide quality documentation in several languages. Access to this complex and sensitive documentation can be done by downloading a PDF document or directly online in HTML. It goes without saying that in this health environment, updating the documentation distributed is essential.
The Calenco solution, QuarkXPress alternative
Initially created with the QuarkXPress application, Calenco proved to be a much more appropriate application for facilitating the work of writing and managing various languages more effectively.
Updating content is done automatically by modifying reusable content stored in a single source.
Document production organization was implemented, resulting in significant gains in production.
NeoDoc assisted Olea Medical in the journey to Calenco: creating style sheets that respected Olea Medical's graphic charter for automatic document layout, conversion of documents to XML format, installation and user training.
You can read the testimonial by Marine Pagni, executive assistant in charge of technical documentation and marketing for Olea Medical.
Pleased with the ease of use of the application and the quality of the documents generated, Olea Medical is now considering using Calenco to produce its commercial brochures.
Read the testimony of Marine Pagni, executive and marketing assistant at Olea Medical, on "How does it work? ". She explains the choice Calenco a QuarkXPress alternative.